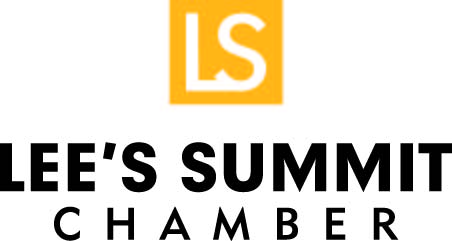 Lee's Summit Chamber of Commerce
Lee's Summit Chamber of Commerce creates opportunities for business success through networking and advocacy, as well as business and professional development. They provide leadership by serving as a catalyst for the economic growth and prosperity of the Lee's Summit community. G&G Restoration is now a proud member of this wonderful organization!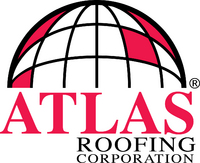 Atlas
Atlas is an innovative manufacturer of residential and commercial building materials that is dedicated to their customers.

CertainTeed
CertainTeed is a leading and innovative North American manufacturer of building materials including roofing, trim, vinyl siding, railing, decking, insulation, and many others.

James Hardie
With operations in the United States, Australia, and New Zealand, James Hardie remains at the forefront of the fiber-cement industry.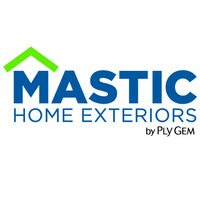 Mastic Home Exteriors
Mastic Home Exteriors by Ply Gem is the "Exterior Solution" for homeowner's with a wide range of products including insulated siding, traditional vinyl siding, polymer shakes, replacement windows, shutters, vinyl soffit, aluminum soffit, fascia, gutters and gutter protection.

PlyGem
Ply Gem manufactures high quality, energy-efficient products for the exterior of homes, including siding, stone, windows, fencing and much more.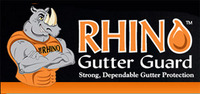 RHINO Gutter Guards
Rhino Gutter Guard is a product designed after years of countless research. The patented design is made of a stainless steel micro mesh technology that leads to more water discharge and fewer failures. Rhino Gutter guard offers a 20 year warranty!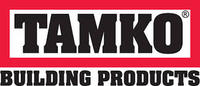 Tamko Building Products
TAMKO keeps the industry moving forward with their line of professional-grade building products.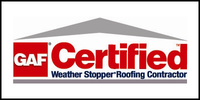 GAF Certified
GAF Certified Weather Stopper Contractors use the best weatherproof roofing products and provide GAF's lifetime warranty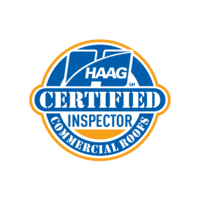 Haag Certified Commercial Roof Inspectors
The Haag Certified Inspector (HCI) courses are Haag's premier comprehensive training programs, combining damage assessment training and testing. ID # –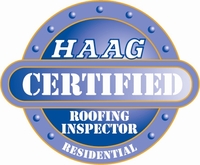 HAAG Certified Inspectors
The Haag Certified Inspector (HCI) courses are Haag's premier comprehensive training programs, combining damage assessment training and testing. ID # –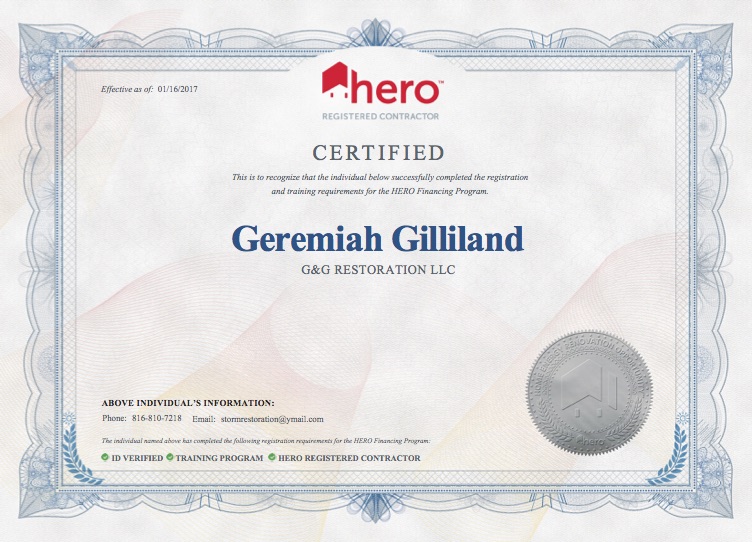 HERO Certification
This certification shows that G&G is a permitted and certified contractor with the HERO program, allowing the company to install energy-efficient and water-saving home upgrades with no upfront costs and payable through homeowner property taxes. Contact G&G for more information on how the HERO program can improve your home's efficiency.

Owens Corning Preferred Contractor
Owens Corning Preferred Contractors must meet strict standards for professionalism, customer service and business stability.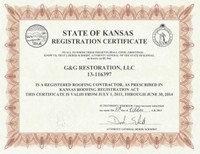 Certified Kansas Contractor
G&G Restoration is registered in the state of Kansas as a roofing contractor. Therefore, we are enabled to serve residential homes and commercial businesses throughout the Kansas City metro area.
City of Leawood – Roofing License
Leawood, KS has stringent requirements on businesses and contractors in the area. G&G passed their criteria with flying colors!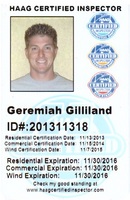 HAAG Certified
Geremiah is a certified residential roofing, commercial roofing and wind damage inspector with expert knowledge in caring for homes and repairing damage.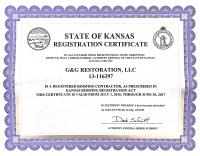 Registered Roofer in the State of KS
In accordance with consumer protection and the recently instated Kansas Roofing Registration Act, G&G Restoration has received certification from the State of Kansas recognizing that they are a fully registered roofer fulfilling all required credentials.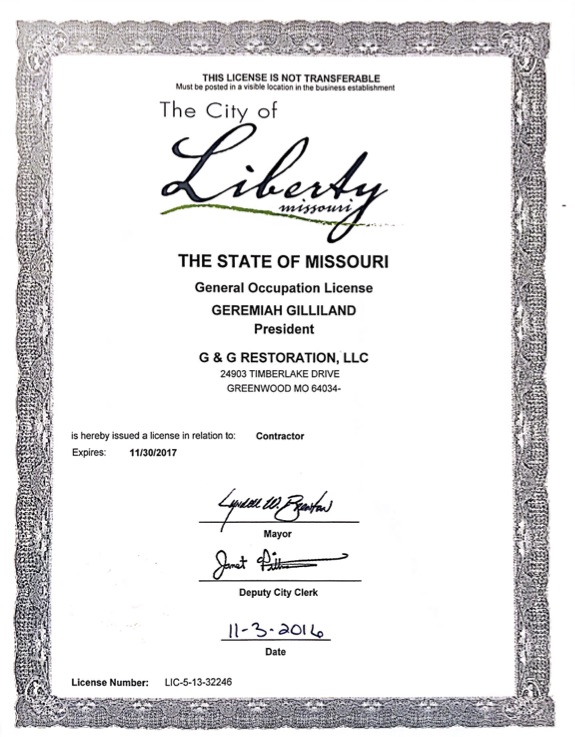 City of Liberty, MO Business License
We are authorized to perform work for residents of Liberty, Missouri.