Here at G&G Restoration, we count on our satisfied customers (you) to tell your family, friends, and neighbors about your experience with our company and the quality of our work.
If someone you know could use our services, simply fill out your information and your friend's information and we'll get in touch with them. You can trust us to provide them with the same level of outstanding service that gave you the confidence to refer us in the first place.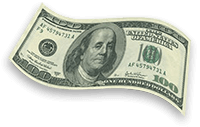 For every project that G&G Restoration completes as a result of your referral, you'll receive $100! This is our way of saying "thanks" to our loyal customers!
Each $100 gift is based on a completed project of $5,000 or more. The work must be completed in full by G&G Restoration. Please contact us with any questions!